India is a country of crowded streets, crammed colonies and congested cities, but it also has its fair share of well-planned cities and townships. These cities are not only aesthetically appealing, but they are cleaner, greener and backed by modern architecture and perfect design. Today, these cities are rapidly developing into IT and educational hubs.
Plan a visit to these pristinely-planned cities to experience an even more incredible India.
Chandigarh
The green city of Chandigarh, a Union Territory, is arguably the country's most well-planned city. The capital of both Punjab and Haryana, Chandigarh was designed by Le Corbusier, a Swiss-French architect, and urban planner. The layout of the city is magnificently planned; it is divided into sectors that are well-connected to each other by way of 6-lane roads. There are also numerous parks in every section of the city, making it greener and more gorgeous.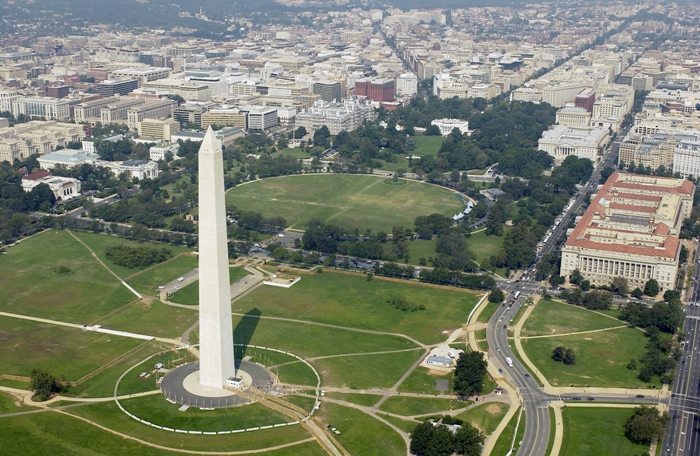 Lavasa
Located only two-hours' drive from Pune and four-hours' drive from Mumbai, Lavasa is the first privately-built city of India. Designed to resemble the Italian fishing town of Portofino, Lavasa is a high-tech urban city that is splendidly surrounded by hills and lakes all around. What makes this township even more special is, that majority of the land is kept as an open, green space. The layout of Lavasa is modeled on the principles of New Urbanism, which is an urban design movement that promotes eco-friendly habits by constructing walkable neighbourhoods and shopping districts. Book cheapest flights to Mumbai on ixigo and enjoy a lovely road trip through glittering greenery to Lavasa. You can also stay for a day as there are several cheap hotels in Mumbai for a comfortable layover.
Noida
Delhi's better-bred neighbour, Noida is a systematically planned city of India. As of 2015, Noida has been awarded the Best City in Uttar Pradesh and the Best City in Housing in India at the Best City Awards. In Noida and its extension, Greater Noida has wider roads and cleaner corners. Initially built as an industrial town, and now extended to around 293 villages of Gautam Buddh Nagar district in Uttar Pradesh, Greater Noida is a greener alternative to Delhi. Noida is one of India's most modern cities of international standards.
Gandhinagar
The capital city of Gujarat, Gandhinagar is designed by H.K. Mewada during the late 1950's. This well-planned city enjoys wide roads with service lanes, due to which there is no traffic congestion. Pollution is reduced by trees on each side of almost every road in the city and also by its many parks. Apart from this, Gandhinagar has designated separate spaces for commercial, residential and educational zones.
Jamshedpur                      
Situated in the state of Jharkhand, Jamshedpur is the first well-planned city of India. Founded by Jamshedji Tata, Jamshedpur is the birthplace of the country's first Iron and Steel company called Tata Steel, thereby getting its name 'Tatanagar'. The city has been built and developed by the Tata Group and it is the only city in India that does not have a municipal corporation. It is also home to the scenic and seraphic Jubilee Park.
Navi Mumbai
Navi Mumbai (New Mumbai) is a planned township of Mumbai that is divided into two districts, North Navi Mumbai and South Navi Mumbai. Considered to be the entry point of Mumbai, this township is home to numerous educational institutions, IT hubs, golf courses and jogger's parks.
With an ever-rising population and a gigantic boom in economic growth, many developing nations such as India are stepping up in their efforts to build planned cities and breed these areas as cutting-edge communities on the forefront of new technology and new ways of living as well.